Inyo County Bail Bonds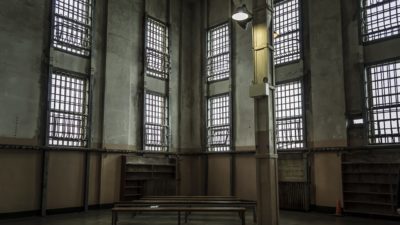 You know one of those disturbing phone calls. Your brother or son calls home late at night to report that he's in custody because of driving under influence.
While you may not have the power to get him out, you can contact Cal West Bail Bonds to help get him back home.
We understand your hurt and frustration. That's why we have agents in Inyo County to help you show solidarity to your relative, and ensure he's back home safely.
How it Works
Once you call our agent in Inyo County, we listen to you and give you free and confidential advice regarding the bail process. Once we agree, we'll post a bail for the accused at a reasonable rate as low as 8 percent. The accused will then go home and wait for a court hearing.
Nasty surprises like being arrested are not anyone's cup of tea, and our duty is to cushion you against such disappointments by working tirelessly to process a bail for your loved one.
Fast and Efficient Service
Ever tried to bail out a friend, but you had to wait for days before receiving help from an agent? Well, don't go through that again; work with Cal West Bail Bonds, and our timeliness and efficiency will enthrall you.
Once you call Cal West Bail Bonds, we drop everything else to attend to you, because we understand what you are going through. We'll process your bail in a matter of hours.
Call us Anytime
We offer an emergency bail service 24/7, and so, you can call us anytime for assistance. To start a conversation that will see your loved one out of Inyo County Jail, call Cal West Bail Bonds at (844) CAL-BAIL, and speak to a friendly agent today.
---
We also offer free, confidential bail advice
Service available 24/7 for emergency bail, whenever you need it
One of our local agents will help get you home quickly
Affordable payment plans and credit available; usually no collateral is needed
Courteous, respectful, confidential, and professional service
Agents Near You!
---
Business Hours
---
Local Resources
Inmate Locator
Inyo County Sheriff's
---
Cal West Bail Bonds Also Serves These Cities and Jails
Cal West Bail Bonds Also Serves These Counties