Richmond Bail Bonds | (833) 272-BAIL | Cal West Bail Bonds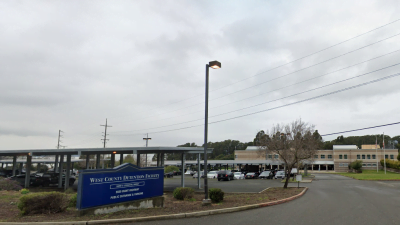 Immediate Assistance Required?

Being incarcerated is a challenging situation that many find overwhelming. The added stress of potentially having to stay in jail until your court appearance due to financial constraints can be even more distressing. In such times, Richmond Bail Bonds is at your service, with Cal West Bail Bonds as your dependable ally.
Richmond Bail Bonds: Ensuring Timely Release

Cal West Bail Bonds has a specialized office in Richmond dedicated to addressing your bail needs. You can contact us at 1-833-272-2245 or fill out our 100% Confidential Bail Bond Request Form available online. Our 24-hour emergency bail services ensure that we are available for you round the clock.
Cal West Bail Bonds is recognized for its efficiency, professionalism, and integrity in the bail bond industry.
Clarifying the Bail Process

Bail is a financial guarantee set during the arraignment process to secure an inmate's temporary release. It defines the amount required to be paid to leave the detention facility and await your court proceedings from your residence. If the set bail amount is beyond your financial capacity, you can opt to pay a bail bond premium, typically a fraction of the total bail. By remitting this premium to a bail bond agency like ours, the agency commits to paying the entire bail amount, facilitating your release.
ENGAGE WITH OUR RICHMOND BAIL BONDS SERVICES TODAY
Need Help Tracing Your Loved One?

Richmond maintains a dedicated local detention facility. Cal West Bail Bonds is ever-ready to provide assistance. We ensure a swift release of your loved one with the provision of a bail bond. For assistance in finding your loved one, refer to the Contra Costa County inmate locator linked in the local resources section. If you require additional support, our team of agents is available to assist. With Cal West Bail Bonds' 24/7 services, rest assured of a timely release for your loved one.
---
We also offer free, confidential bail advice
Service available 24/7 for emergency bail, whenever you need it
One of our local agents will help get you home quickly
Affordable payment plans and credit available; usually no collateral is needed
Courteous, respectful, confidential, and professional service
Agents Near You!
---
Business Hours
---
Local Resources
Inmate Locator
Contra Costa County Sheriff's
---
Jails in Contra Costa County
Cal West Bail Bonds Also Serves These Cities and Jails
Cal West Bail Bonds Also Serves These Counties