Fresno County Bail Bonds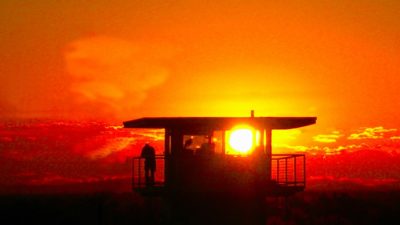 Does the perspective of spending time, or seeing someone dear spend time, in the Fresno County Jail scare you? You were told that bail could be a solution, but have no idea what it involves, what needs to be done, or how to get the money? Our Fresno County bail bonds services are the answer you have been looking for, so stop worrying.
What You Need to Know
Bail is a measure used by the authorities to ensure that the accused, if released, will show up for their court trial. It represents an amount of money established by a judge taking into account the gravity of the accusations and the financial situation of the accused. The bail amount has to be paid by the accused in order to be released from jail and will be returned to them after the trial ends.
What You Should Do
Despair or anger will get you nowhere, but will waste your time and energy, so take a deep breath, and call our toll-free number, 1-844-CAL-BAIL. We can meet at our place, your place, or settle things over the phone or online, in English or Spanish. We will provide all the information and advice you need, help with the bail procedures, get you the necessary bail amount, and see you home safely, just name your needs.
Why You Should Trust Us
At Cal West Bail Bonds, we have been providing bail bond services in Northern and Southern California, including Fresno County, for years. We are a family owned and operated business with an established reputation in the field.
Our core values are promptness, confidentiality, and professionalism. We are available 24/7, and obtaining more information on our Fresno County bail bonds services will not cost you a thing, so ask us anything!
---
We also offer free, confidential bail advice
Service available 24/7 for emergency bail, whenever you need it
One of our local agents will help get you home quickly
Affordable payment plans and credit available; usually no collateral is needed
Courteous, respectful, confidential, and professional service
Agents Near You!
---
Business Hours
---
Local Resources
Inmate Locator
Fresno County Sheriff's
---
Cal West Bail Bonds Also Serves These Cities and Jails
Cal West Bail Bonds Also Serves These Counties