Plumas County Bail Bonds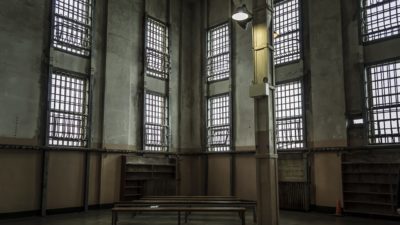 Jail is not somewhere most people wish or plan to end up in, which is why being arrested is often a confusing and frightening experience. While processing and fingerprinting is usually seen as a routine procedure for those who work in law enforcement, the paperwork and wait times attached to posting bail are rarely a pleasant experience.
The bail process is a delicate one that is meant to ensure a detainee's return to court on their assigned date. Unfortunately, it often requires accessing a large amount of money quickly and discreetly: jail time is an experience most people are willing to leave behind as quickly as possible. This is why securing bail requires working with a competent and professional team such as the one in West Cal Bail Bonds.
For those who find themselves unexpectedly behind bars, the choice can seem straightforward: either raise the money or stay imprisoned. At Cal West Bail Bonds, we offer assistance throughout this difficult procedure and flexibility with payments, in order to facilitate a quick release.
Cal West Bail Bonds offers their expertise in navigating the scary system at Plumas County Jail in Plumas County, CA. Placing a simple call to 1-844-CAL-BAIL can make the difference between a quiet home stay or continued imprisonment for you or your loved one.
---
We also offer free, confidential bail advice
Service available 24/7 for emergency bail, whenever you need it
One of our local agents will help get you home quickly
Affordable payment plans and credit available; usually no collateral is needed
Courteous, respectful, confidential, and professional service
Agents Near You!
---
Business Hours
---
Local Resources
Inmate Locator
Plumas County Sheriff's
---
Cal West Bail Bonds Also Serves These Cities and Jails
Cal West Bail Bonds Also Serves These Counties