San Diego County Bail Bonds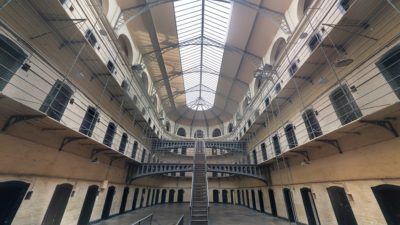 The process of posting bail may seem simple on paper, at least for outsiders, but for those who have just been arrested in San Diego County, CA, the prospects during booking and processing may seem bleak at best.
A bail bond is meant to help prevent a detainee from fleeing, by holding a large amount of money on their behalf until their court date. Once bail has been posted, someone who has been taken to San Diego County Jail or any of its associated detention facilities can be released to wait out their trial from the safety of their home.
For many families and friends of detainees, raising the necessary amount of money to post bail for someone can be hard. The experienced agents at Cal West Bail Bonds can help you secure a solution through flexible payment plans, and often with no collateral.
Through a network of agents who work with San Diego Central Jail, East Mesa Detention Facility, George F. Bailey Detention Facility, Las Colinas Detention Facility, South Bay Detention Facility and Vista Detention Facility, bail can be posted quickly, with minimal delays, and the utmost care for confidentiality. Call 1-844-CAL-BAIL to receive bail assistance, either at home, online, or by phone.
---
We also offer free, confidential bail advice
Service available 24/7 for emergency bail, whenever you need it
One of our local agents will help get you home quickly
Affordable payment plans and credit available; usually no collateral is needed
Courteous, respectful, confidential, and professional service
Agents Near You!
---
Business Hours
---
Local Resources
Inmate Locator
San Diego County Sheriff's
---
Cal West Bail Bonds Also Serves These Cities and Jails
Cal West Bail Bonds Also Serves These Counties