Tehama County Bail Bonds | (833) 272-BAIL | Cal West Bail Bonds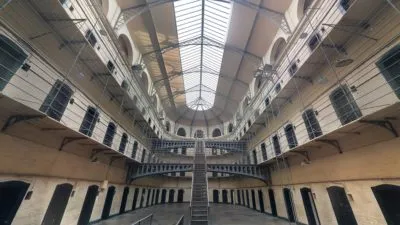 If you or someone you care about is put in jail, it can be a distressing and confusing experience. Luckily, Cal West Bail Bonds is available to help make the process a little easier for those involved. We will help you, or your loved one, post bail and get out of jail.
In California, bail is a payment that a court or magistrate rules for the defendant to be released from jail. The payment is held by the court to ensure that the defendant, or loved one, shows up for the set court date. As long as someone goes to the appointed court date, the bail amount will be returned in full. If no one shows up, the bail will be kept by the city.
Unfortunately, bail can become costly, and many people can't pay it all up front, or afford the time it would take to save the money needed. This is where Cal West Bail Bonds comes in to help people who need to post bail.
For Tehama County, the primary jail that takes in arrests is the Tehama County Jail located in Red Bluff. If you or someone you love is put in jail, call Cal West Bail Bonds immediately at 1-833-272-2245 for assistance from our local office.
---
We also offer free, confidential bail advice
Service available 24/7 for emergency bail, whenever you need it
One of our local agents will help get you home quickly
Affordable payment plans and credit available; usually no collateral is needed
Courteous, respectful, confidential, and professional service
Agents Near You!
---
Business Hours
---
Local Resources
Inmate Locator
Tehama County Sheriff's
---
Cal West Bail Bonds Also Serves These Cities and Jails
Cal West Bail Bonds Also Serves These Counties