Hayward Jail Bail Bonds | Cal West Bail Bonds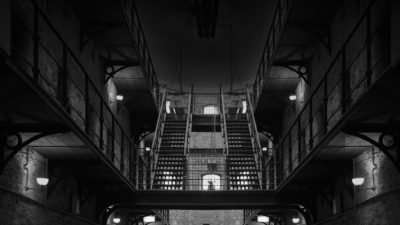 Bail Bonds can help get you or your loved one released from jail. It is easy to get arrested, even with offences as minor as resisting arrest or as serious as murder. Whatever the case, you will probably find yourself locked up in the Hayward Jail.
The facility is located within the Hall of Justice. It is served by 15 officers and one Sergeant. The facility can hold up to 40 detainees in 16 male cells, 4 females, 2 safety cells, and 2 detoxification cells. Detainees have access to visitation hours and up to 3 meals in a day.
We understand how stressful it can be in police custody. This is where we come in to help get you released on bond. We have a fast and reliable team with services available 24/7. We do not just serve the Hayward area, but the larger California Area.
Our goal is to see you battle your case out of jail as a free man, because in the eyes of the law, you are innocent until proven guilty. Whether you've been arrested for DUI, distracted driving, a sexual offence, domestic violence, or whatever it may be, we're here to serve you.
Contact Cal West Bail Bonds for your Hayward Jail Bail Bonds needs.
---
We also offer free, confidential bail advice
Service available 24/7 for emergency bail, whenever you need it
One of our local agents will help get you home quickly
Affordable payment plans and credit available; usually no collateral is needed
Courteous, respectful, confidential, and professional service
Agents Near You!
---
Business Hours
---
Local Resources
Inmate Locator
Find Your Court Date
Alameda County Court Locations
Alameda County Sheriff's
---
Cal West Bail Bonds Also Serves These Cities and Jails
Cal West Bail Bonds Also Serves These Counties