Northern California's Three Most Dangerous Cities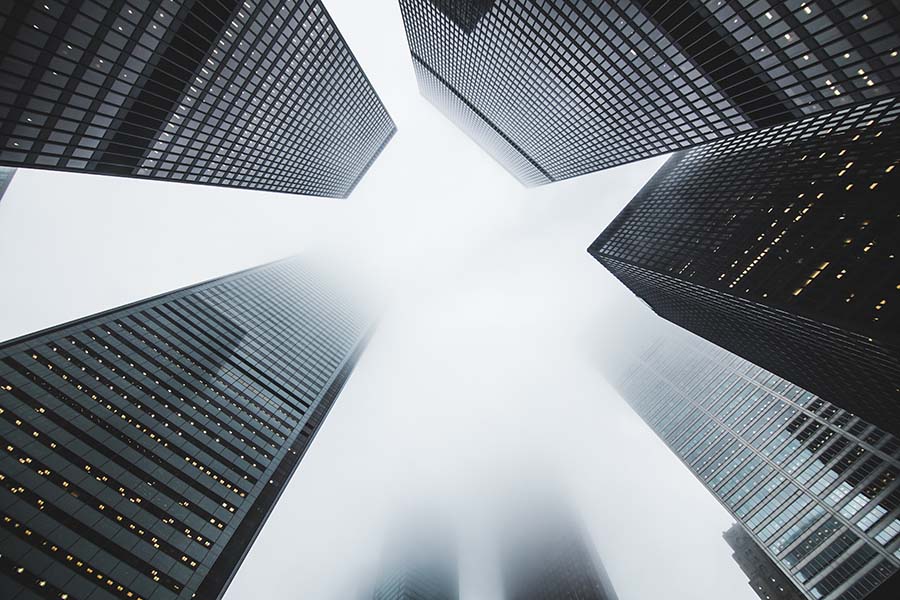 Northern California has a lot going for it. With beautiful scenery and typically great weather, what's not to love? Crime should be near the top of the list. The three most dangerous cities in Northern California may surprise you, as two of them are in the much coveted Bay Area, including the top offender Oakland. This article will highlight the crime trends and patterns of criminal activity in these areas.
Richmond
The third most crime ridden city in Northern California is Richmond. This Bay Area city is notoriously known for the concept of paying its residents to not kill. With over 65 murders for a city with a population just over 100,000 the city started to know it was in trouble starting as early as 2007. As a result, the Office of Neighborhood Safety (ONS) was formulated by consultants to reduce the criminal activity in the area and keep teens out of jail. Data and intervention through mentoring were responsible for the reform. Since 2014, Richmond's crime rate is still rather high, but its murder rate has been steadily declining.
Stockton
Next up on the list is Stockton. Recognizing an ongoing violent crime trend in 2012, the city implemented measures such as the Marshall Plan, Neighborhood Blitz Team and Operation Ceasefire. Although the reduction in the murder rate was only one percent within the last year of 2015-2016, it's still an improvement overall. It's noteworthy to mention that the murder rate also spiked while these measures were in place during the year of 2014-2015. "Neighborhood blight" was sourced by the Police Chief Eric Jones as the reason for the high murder rate. The department also notes that there was a decrease in one section of the city by 68 percent; however, it's somewhat puzzling as to how the department arrives as these numbers and fails to mention any credible sources or address the wide variance in the numbers.
Stockton's Chief claims an improvement based on increased police involvement and code enforcement as the reason for the reduced crime rate; however, the failure to provide anything but broad generalizations as rationale and statistics that don't suggest any legitimate trend(s) are concerning. The Chief also doesn't provide any information as to how the programs work. He never mentions what people are being put in jail over, whether they are implementing helpful resources such as California bail bonds or any specifics relating to the issues. While it's promising that Stockton has seen some varying levels of improvement, the information appears to be vague and inconclusive at best.
Oakland
Topping the list is Oakland. This San Francisco suburb has seen a problem with increases in criminal activity dating back to the 1960's. A commonly sourced statistic that is concerning to everyone is that the city has a murder rate double that of New York City and San Francisco, yet is a fraction of the size. The most popular violations are property driven and violent in nature. Those using resources when incarcerated such as California bail bonds have increased as a result. Of particular concern in recent years is carjacking, reaching numbers that triple the average of comparable cities. The city typically also makes the top ten lists for most dangerous cities in the country. Black-on -black crime is sourced as the highest source of homicide. Celebrities such as Bill Cosby have even attempted to intervene by asking the citizens to take personal responsibility. It's noteworthy (to mention) that resources providing any legitimate information as to why black-on-black crime is taking place seem to be unaddressed.
While it's been noted that the murder rate has gone down slightly since 2016, the numbers still appear to be disappointing. Sourcing poor police response times, a lack of officers and a rather low rate of resolution for all crimes; the Oakland Police Department's (OPD) rather tarnished reputation is sourced as one of the reasons the crime continues. OPD has been the center of scandal many times for having a poor relationship with the communities it serves. The department and city have implemented programs such as Operation Ceasefire in 2013 as an attempt to reduce its shootings and gang violence problem; however, there doesn't seem to be much-reported progress or even data supporting whether or not the program(s) are effective. Like the unsolved crimes, the recent history and current crime resolution measures remain an unsolved mystery themselves.
Although each city has seen some improvement, the long-term results are still yet to be determined. Among major concerns are a lack of legitimate data to support police claims, and trial and error seemingly the only resolution on the table. Gang violence, racial tension, understaffing of police and poor community-police relations are recurring themes. On this basis as well as a lack of information, one must wonder if it's luck rather than any legitimate improvement. Among police concerns are citizens being uncooperative, and refusing to vote for tax increases to boost police presence. It's rather interesting that despite the high crime rates, real estate prices continue to increase in these affected areas. With the trend of people being "priced out" of their neighborhoods due to the economy, it'll be interesting to see what the long-term effect will be on crime in coming years.