Northern California Spring Round Up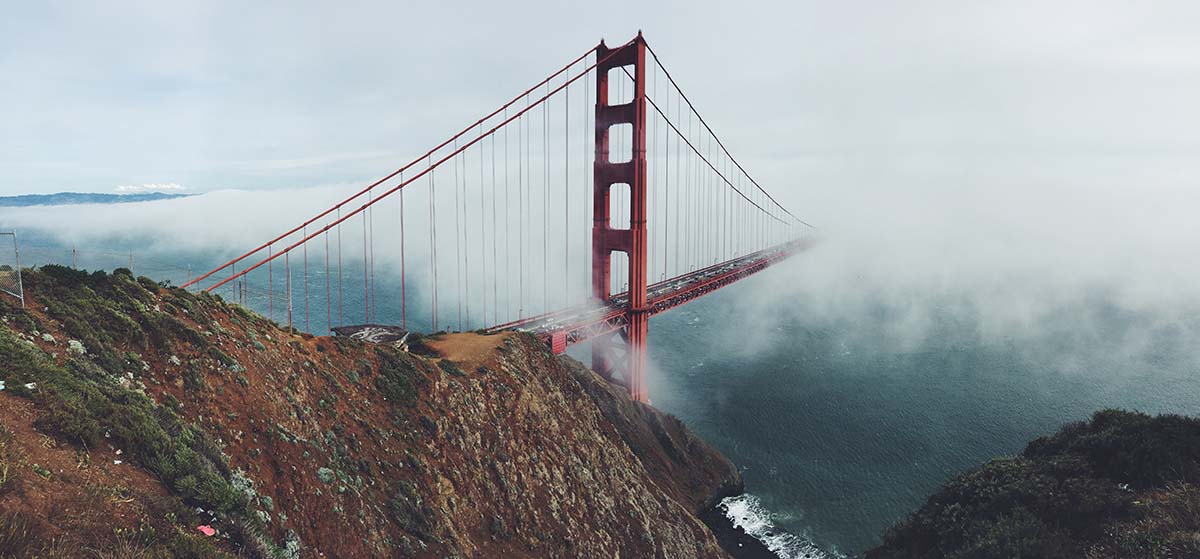 The history of crime includes stealing horses, burglary, murder, and mob activity. Some of the famous criminals in history are Bonnie and Clyde and Al Capone. Unfortunately, the crime rate in the United States and around the world has not come to an end. If anything, it has gotten worse. Criminal activity happens everywhere, including northern California, which is why there is a need for jails to house inmates in a secure facility, where they cannot hurt others and can be punished for their crimes. Having a jail for criminals, a court system, and California bail bonds makes for an ideal criminal justice system in the state of California.
Eighteen-Year-Old Case of a Murder of a Fourteen-Year-Old Has Ended in an Arrest
On May 1, 2018, a fifty-six-year-old man was handed over to the United States from Mexico. He is the suspect of a brutal assault of a fourteen-year-old girl from Salinas in 1990. He sat in a Mexican jail for three years, fighting being sent back to America to face the charges.
The Federal Bureau of Investigation said Arsenio Pacheco Leyva is now in a cell in Monterey County on suspicion of murder, assault, and the intent to commit rape. He is being held on a five-million-dollar bail. His extradition was a long time coming, after Christy Pina was discovered deceased in an artichoke field in Castroville in February 1990. Steve Bernal, the sheriff of Monterey County, said her murder was violent and senseless.
Shortly after Christy died, the sheriff's department received tips about Leyva being her killer. Sadly, the tips did not lead them to any concrete evidence that tied him to the murder. There was DNA evidence that possibly connected him to the murder, but it was not concrete enough to convict him of the crime.
Advancements in technology tied him to Christy's assault and murder in 1996. There was a "one-in-three-billion" chance that he was not the person that assaulted and killed Christy. Unfortunately, it was discovered, in 2007, that Leyva was hiding out in Mexico. Sheriff Bernal said they got information over a three-year time span that Leyva was visiting family in Monterey County, but he never came to visit his family.
Authorities in the United States and Mexico worked together to have Leyva arrested and then extradited, despite him challenging it. Sheriff Bernal said, for three-and-a-half years, detectives worked very hard, along with their partner agencies, to bring Leyva back to Monterey County to face the charges.
Auto Burglary Leads to an Arrest at Civic Center Plaza
In the early morning hours of Friday, May 11, 2018, a member of the San Francisco police department shot at a suspect in an auto burglary investigation. The San Francisco police department also had to chase the suspect by vehicle. The vehicle chase ended in multiple car crashes at the Civic Center Plaza.
It was reported that the incident began at one o'clock in the morning, close to Steiner Street and Geary Boulevard. One of the suspects was arrested. The other suspect ran away on foot, until they drove off in a white Hyundai sedan. The police said a "series of events" happened on the 1500 block of O'Farrell Street. These events consisted of a collision between one of the suspect's vehicles and two marked San Francisco police department cars. As previously mentioned, there was an officer-involved shooting. No one was hit by gunfire during the shooting.
The San Francisco police department did not say if the suspect had a weapon. One officer was treated on the scene and released. The suspects were taken to a hospital with injuries that were not serious in nature. It is the policy of the police department that the officer involved in the shooting be put on administrative leave for ten days. This is the fourth shooting in San Francisco this year that involved a police officer.
Stabbing Victim Identifies her Stabbing Suspects on Her Deathbed
In February of this year, two teenagers were arrested for murder, after the nineteen-year-old girl that they stabbed and left for dead on a secluded road close to Livermore was able to identify them as the ones who stabbed her. Sadly, after she told them who committed the crime, she died as a result of her injuries. This report came from the Alameda County sheriff's department.
Nineteen-year-old Lizette Cuesta received a lot of injuries that included being stabbed with a knife many times. Even though she was so badly injured, she was able to get to an intersection in a city named Livermore. In the early hours of the morning, people spotted her when they were driving by and called for assistance right away, according to Ray Kelly, a San Francisco police department sergeant.
Fox40 said Richard Loadholt was transporting an early morning UPS load with three other people and saw Cuesta. They pulled over to assist her, wrapped her up to keep her warm, and talked to God with her to keep going until help arrived. Mr. Loadholt told Fox40 that Lindsey laid down for a few minutes but knew she could not lay down for long. He hoped her family would get some comfort knowing that she was a fighter.
Cuesta had been in cold temperatures for many hours, and she dragged herself one-hundred yards before Mr. Loadholt found her. Her condition was so bad that the paramedics called Life Flight to take her to a local hospital. When Sgt. Kelly talked to Buzzfeed, he told them that it cannot be determined how long she had been sitting there, cold and hurt. He also said she was really suffering but fought very hard to live.
After about two hours, Cuesta passed away as a result of her injuries. That was plenty of time for this strong young lady to tell the police who stabbed her. She stayed alert and gave the authorities compelling information prior to her death. She told them who was responsible for what happened to her. These events took place within a twelve-hour timespan. This information was shared by Sgt. Kelly.
Cuesta's last words gave the police enough evidence to arrest nineteen-year-old Daniel Gross and his twenty-five-year-old girlfriend Melissa in Modesto. They were close to twenty-five miles from the location where she was discovered. They are presently being held in a correctional facility in Santa Rita, as it is believed they are the people that murdered Cuesta. Cuesta said the people that attacked her were not strangers to her. Sgt. Kelly said they were friends, and Cuesta went with them willingly. He also said they are still attempting to get a motive for the murder.
Along with this statement, Sgt. Kelly said, in his longtime serving as a police officer, he can only remember two or three times that crime victims were able to identify their attackers while they were dying. He said this type of identification is looked at by the court system as trustworthy and reliable. He provided this information to the San Francisco Chronicle.
Lizette's aunt, Amparo Lopez, talked to Buzzfeed and told them Cuesta was attending school at a local university, was the eldest of three children, and loved to skateboard. "She loved everyone and was very intelligent," Lopez said. "She never judged people and was always friendly to everyone. I am in shock, and my heart will never repair from her loss."