Northern California Serious Crime Update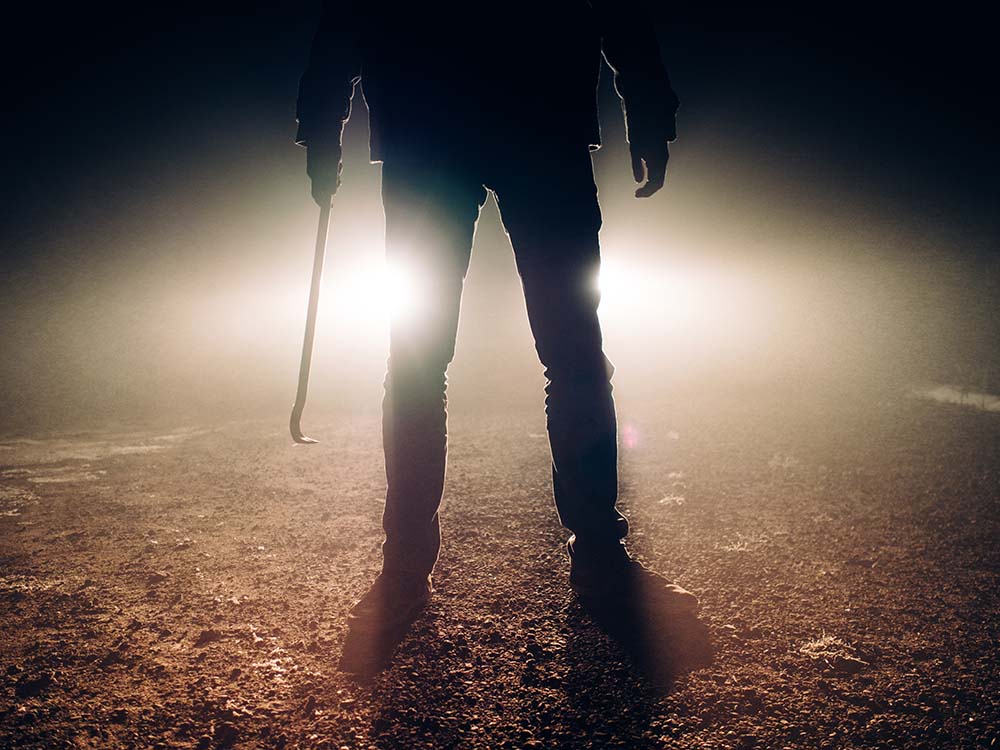 Every single day, there are reports of serious crimes, not only in large California cities known for escalating serious crime rates, but in many areas in the general Northern California area. Highlighted below are some of the most serious crimes under investigation.
Prominent Lawyer and Social Advocate, Susan Roberts, Murdered in Land Park Home
January 8, 2018 – A well-known and socially active attorney was found murdered in her Land Park home after missing a dinner meeting and not returning telephone calls for several days. When police entered her home to conduct a welfare check due to calls from concerned friends, they found Susan Roberts, aged 61, deceased in the home.
After SWAT intervened securing the area surrounding the potential crime scene, police then entered the home and found the body.
Police interviewed and subsequently arrested Susan's husband of two years, Mark Herbert Long, aged 59, on suspicion of murder. He was transported to the Sacramento County Jail where he was found ineligible for a California bail bond.
7 Year- Old Stockton Boy Watching TV at Home Shot in Drive-By Shooting
January 15, 2018 – A seven-year-old boy from Stockton, California who was sitting on a couch with his parents in their home watching TV around eight o'clock pm, was struck by one of a hail of bullets shot into the boy's house. A single bullet struck the boy, Carlos, in the stomach damaging his liver, intestines, spleen and breaking ribs.
The boy was rushed to UC Davis Medical Center by ambulance with paramedics desperately trying to save his life on the way to the hospital. Once there, he was rushed into surgery to stop the internal bleeding and to try to repair his damaged organs. He was subsequently intubated and placed on a respirator in critical condition.
The boy's home was in an apartment complex on North Grange Avenue near Country Club Boulevard. His father is well regarded in the community for helping special needs children, and his mother is a member of the armed forces.
Police do not believe that the family or anyone in the home was targeted and so far, have no information or leads as to a possible suspect.
Two Women Murdered and Their Bodies Discovered Hidden in a Freezer and Submerged in a Pond on Arbuckle Farm in Colusa County
January 31, 2018 – Two women have recently been discovered having been murdered and then hidden from view on an Arbuckle (Colusa County), California farm. Arbuckle is a small community of approximately 3500 people severely shaken by the murders. Both women apparently died from blunt trauma.
According to the Colusa County District Attorney's office, Kimberly Lynn Taylor, aged 39 and Jessica Lynn Mazak, aged 25, were both single mothers living on the property connected to an almond orchard. Neither woman was said to have any connection to the owner of the farm, who is reportedly the suspect's father.
A call to Colusa Sheriff's department from a visitor to the farm who noticed blood on the walls of the women's residence alerted officials to the possibility of a violent crime.
Kimberly Lynn Taylor's body was reportedly found stuffed into a "chest freezer" in the bedroom of an attached residence on January 25, 2018. Officers then served a search warrant of the entire farm. Jessica Lynn Mazak's body was subsequently located submerged in a large pond by a Sheriff's department dive team who were searching and dredging the pond on the property as they looked for other victims of this criminal act.
An illegal marijuana growing operation and various illicit drugs were also reportedly found on the property.
Martin Ehrke, aged 49, was arrested, booked into the Colusa County Jail and charged with suspicion of two counts of first degree murder. Ehrke was assigned a court-appointed public defender and was apparently not eligible to seek any California bail bonds. His next criminal court appearance, where he will enter a plea, is scheduled for February 7, 2018 at 8:30 am.
Citrus Heights Man Arrested on Suspicion of Murder
February 01, 2018 – A Citrus Heights man was arrested on suspicion of murder when skeletal remains were discovered on January 27, 2018 by hikers in thick underbrush last Saturday east of the town of Auburn and near Lake Clementine. Apparently, the condition of the remains indicated the body had been present there for an extended period.
After finding the remains, a grid search was conducted with volunteers searching an area in the Auburn State Recreational Area.
Investigators had a probable identity of the victim but were awaiting forensic tests on the bones discovered to make a positive identification.
According to the Placer County Sheriff's Office, Michael Forrest Abeyta, aged 28, was arrested in Citrus Heights and booked into the Placer County Jail. Evidence found positively linked Abeyta both to the location where the remains were found and to a relationship with the murdered victim.
Because of the seriousness of Abeyta's alleged criminal actions, he was deemed ineligible for any possible California bail bonds and remains incarcerated.