Northern California March Crime Round Up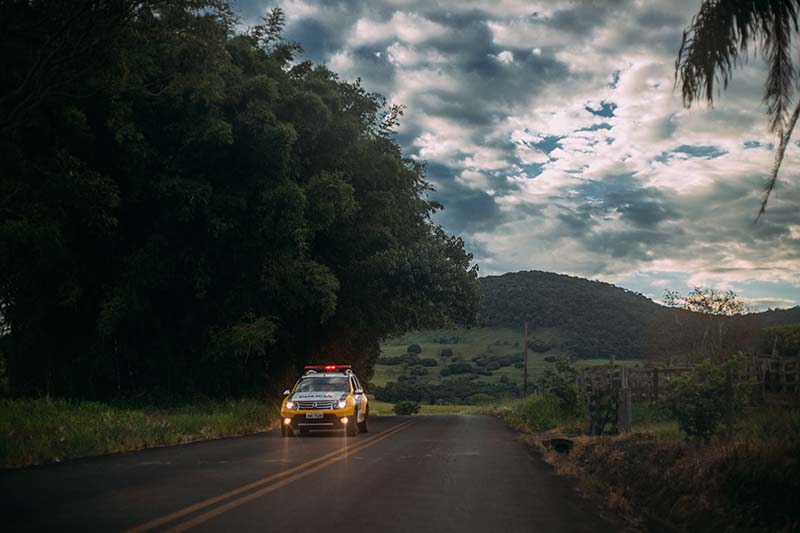 Horrific and terrible crimes happen all the time in California, unfortunately. While this list is not anywhere near the extent of all that has happened this past week, there are a few highlights of current cases. Many of these cases are not eligible for bail, but if you are ever caught in a sticky situation be sure to look into California bail bonds.
Sacramento Man Faces Gun Trafficking Charges
Shawn Darrell Wilson, 27, from Sacramento is facing firearm trafficking charges after allegedly selling firearms to undercover investigators. He was charged with selling firearms without the proper licensing, possessing a firearm as a felon and illegal possession of a machine gun. Between September and December, Wilson had met with undercover investigators seventeen times, selling them over 45 firearms. Many of the firearms did not have any serial number. Because of prior criminal activity, Wilson has been prohibited from having firearms.
Hit-and-Run Kills Woman in Vallejo
During the seventh fatal collision in Vallejo in 2018, an 18-year-old was killed in a hit and run accident. The woman was later identified as Ayres Buffin, a resident of Vallejo, CA. The driver of a 1994 Chevrolet Suburban rolled backwards for unknown reasons on Vervais Avenue. The vehicle backed onto a sidewalk where it, unfortunately, struck Buffin. When police arrived at the scene the SUV was abandoned, the driver had fled the scene on foot. On March 8, Vincent Fitzer was identified as a suspect who may have been the missing driver.
21 Year Old Woman Arrested for Soliciting Another Woman
Twenty-one year old Andrea Lopez Luna was arrested and booked on March 6 into Marin County Jail. She was arrested for charges of human trafficking and pimping charges with a $100,000 bail. An investigation was brought up in August after authorities found an ad for an escort for hire and police learned the woman was being pimped by Lopez-Luna. The woman met Lopez when she was 18 and was apparently controlled by Lopez by keeping her identification and money. Detectives found Lopez in San Carlos when she was taken into custody.
Massage Therapist Convicted of Sexually Assaulting Clients
45-year-old Rodwin Yasmone Vibat was arrested in August 2016 after a woman reported she had been the victim of sexual battery at the massage parlor Vibat was employed, Oh My Aching Back. This woman was among five others who claimed they were inappropriately touched by Vibat. He admitted to touching one of his victims during a recorded interview that was later shown to the jury. He said he was "consumed by a sexual energy that would occur during his massages." Vibat was also asked to leave multiple massage establishments because of sexual touching. Jurors found him guilty of felony sexual battery by fraudulent misrepresentation for one victim and misdemeanor sexual battery for all three named victims. Vibat is to be sentenced on April 17.
Man Arrested After Stealing Academy Award
47-year-old Terry Bryant was arrested for felony grand theft and accused of stealing Francs McDormand's Oscars trophy in Los Angeles. The Oscar statue was stolen at the Governors Ball after party which Bryant had a ticket to. Bryant is currently being held on a $20,000 bond. "After some brief time apart, Frances and her Oscar were happily reunited. They celebrated the reunion with a double cheeseburger from In-N-Out Burger," McDormand's publicist exclaimed to The Associated Press.
Selma Police on the Lookout for Fatal Stabbing Suspect
On Tuesday, March 6, 26-year-old Cory Smith (identified on March 7) was stabbed and killed in a Selma alley. Unfortunately, investigators have not identified any suspects in the case yet but have narrowed down some "persons of interest," and the weapon is outstanding. Police are interviewing the woman who reported the stabbing and was at the scene. She was a friend of the victim and will be questioned about what led up to the stabbing. The investigation is ongoing.
Man Faces Longest Prison Sentence in Fresno Superior Court History
On Wednesday, a man was convicted of 36 counts of child molestation and child porn by a Fresno Superior Court jury which carries a potential sentence of 1,882 years in prison. This would be the longest sentence ever given in Fresno County Supreme Court. 42-year-old Cornelio Jimenez was found guilty of 34 counts of child molestation on two girls who were 4 and 7 at the time of the crimes. He also possessed more than 600 images of child porn and was producing child pornography, both of which he was found guilty of. The DA's Office claimed once Jimenez turns 60 and has served 25 years he can be eligible for parole.
Jimenez was arrested in 2015 after police received two cyber tips about the distribution of child porn. As soon as police were aware, a search warrant was immediately placed on his house. Jimenez confessed to his crimes after the two victims were interviewed. Over 40 videos, several photos of the victims and nearly 10,000 files of child porn were used as evidence in the case. The abuse of the two victims went on for about a year between 2014 and 2015. Jimenez offered to enter a plea in exchange for 25 years to life in prison, but the DA refused, exclaiming that it was not long enough for the crimes committed. They offered a 75 years to life in prison plea deal to Jimenez, which he refused, so the case went on to trial. Jimenez is to be sentenced on May 8, 2018 and is in Fresno County Jail with no bail.
As stated above, the listed cases are nowhere near all of the criminal cases in Northern California at the moment. Feel free to ask us about California bail bonds if you are ever in need.