Keeping Your Home Safe for The Holidays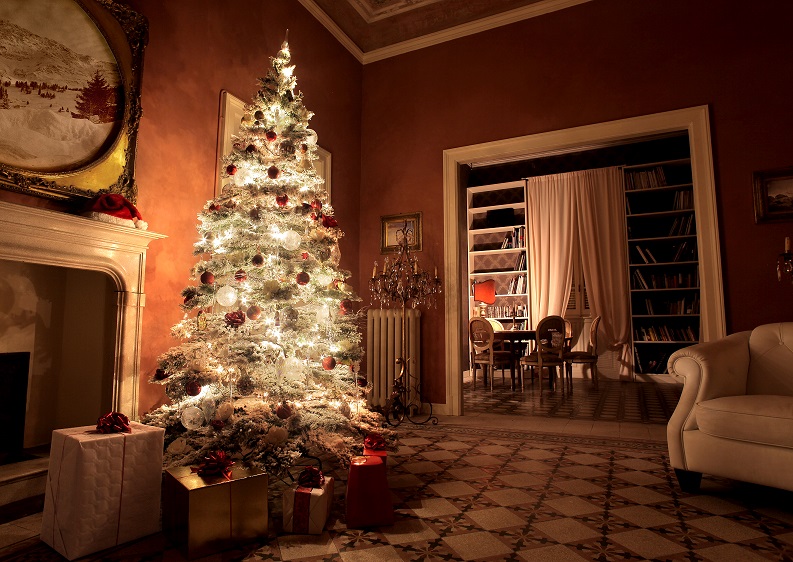 Protecting Your Christmas Packages in Northern California
As it is well known to consumers and thieves, the Christmas holiday season is the busiest time for package delivery. People are shipping gifts to friends and loved ones and they are also having them delivered to their homes. Sadly, thieves steal packages while people are at work or while they are away from home to run errands, shop, etc. However, all hope is not lost as we have some ideas and we have some tips to protect your packages from the criminal element.
One of the tips that you can use to protect your packages from people who steal them is to ask for a signature confirmation of your delivery, whenever that is possible. When you do this, the person who is delivering your packages, will have to wait for you or the neighbor that you have designated to be home to sign for your packages. You should also insure packages that are of value. You can also get your neighbors to help you watch for your packages.
When you are expecting a package, ask your neighbors to help you watch for them and you can watch for theirs as well. The main things that need to be watched for are strangers on the porch and people that are following delivery vehicles. If your employer does not mind, you could also have your packages delivered to your place of employment. You should also track your packages to see when they are going to be delivered to your home. Many businesses will text you when a package has been delivered to your residence. Finally, you should leave special instructions for where your packages should be delivered. We suggest having them delivered to the side or back of your home, which makes them not visible from the street.
How to Keep Your Northern California Home Safe and Secure During The Holidays
With all that we have to keep us busy during the holiday season from decorating to traveling, safety is very important when we are out having fun. Before you travel for the holidays we have some ideas to keep your home safe
Keep Your Travel Plans Out of The Public Eye
If some of your holiday plans include traveling, we highly recommend keeping those travel plans out of the public eye by not posting on your social media accounts like Facebook and Twitter. You need to especially not post when you are leaving, your destination, or when you will be coming home. A criminal will love obtaining this knowledge because they will know when you will not be home. No matter how secure your social media accounts are, this information should stay off of them.
Have a Neighbor Check on Your Home
If you are going out of town for the holidays, be sure to let a neighbor that you trust know. Ask the neighbor to keep an eye on your home and alert law enforcement of anything that looks out of sorts. You may also ask them to keep your sidewalk cleared and to pick up your mail and newspapers. If your residence looks like someone is home, then it will discourage thieves from robbing your home.
Put Away Christmas Packages
Not only do we want to hide Christmas packages from our children, we want to conceal them from the view of potential burglars as well. Placing your perfectly wrapped gifts under the tree looks nice, but they are a temptation to thieves. Be sure to place your tree with gifts under it away from a window or other places where a burglar can see into your home. When you are out, a robber can easily break a window and walk away with all of your gifts. Electronic items also need to be taken care of. These items should include cameras, compact discs, DVD players, computers, and iPads.
Watch Out For Your Christmas Lights
The United States Fire Administration says December is the month with the most home electrical fires. When you are putting your lights on your tree, make sure that there are no cracked bulbs or frayed cords. Put in new bulbs or dispose of the cords that are frayed. This can help prevent an accidental fire. Also, be sure to turn off your lights prior to going out or going to bed. You can also use a timer to turn your lights off and on.
Inspect Your Furnace and Chimney
Heating mechanisms like an enclosed structure in which material can be heated to a very high temperature (also known as a furnace) and places where fires can be lit inside a business or home (also known as a fireplace) cause many deaths every year in America. In 2008, about 2,650 people died from electrical fires in the home. Even though the holiday season is very busy, you need to have a professional come out and look at your furnace and clean the chimney before you use them.