Fall Crime Roundup: Bay Area Edition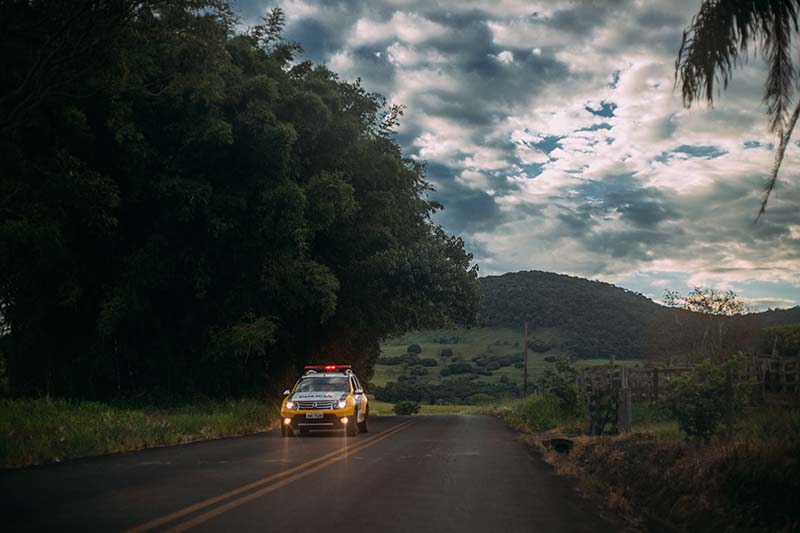 As California bail bonds experts, we know there's no shortage of crime in the Northern California area. Every day we deal with a multitude of diverse crime cases and situations. Charges from minor drug offenses to serious felonies come through our offices. Just last week there were a number of different criminal activities taking place in the San Francisco, Northern California area. Here's a list of some of those current events:
Five Individuals Killed in Their Home Trial Starts
Bic Thai Luc is fighting charges related to killing five individual family members in their own house. Reports indicate that each member of this family was brutally attacked repeatedly and eventually killed. Before fleeing the scene, he completely flooded the home and coated it with a thick layer of shower products, paint, and bleach. The crime scene was first discovered by a young member of their extended family towards the end of March in 2012. The trial is just now beginning for the 41-year-old Thai Luc, with most the evidence pointing against him.
Charity Cyclist Suffer Hit and Run
Four separate cyclists riding for the Jesse Grand Fando charity ride was injured in a brutal hit-and-run this past Saturday. It took place in the middle of Marin County, which is a very rural and desolate portion of the highway. So far police have not found the suspect, however, there have been numerous tips and pieces evidence regarding the pickup truck that hit Dee's cyclist passed onto law enforcement. The truck was reported to have rammed into a group of these athletes and then immediately sped off without any attempt to stop or see if they were ok.
Young, 11-year-old child robbed at Knifepoint
Thursday night on the sidewalks of San Francisco, a young 11-year-old girl was robbed at knifepoint. The suspect was forcing her to give him the cell phone that she was using and was threatening her with a knife. The girl was reported to have been waiting for her mom in a neighborhood. It was only just after 7 o'clock in the evening when the robbery took place. The robber approached this young girl from behind and put the knife to her back. He demanded her to give him her cell phone, and after she did so, he immediately took off and has not been found since. There is no description of this criminal released to the public from the police and as of now, reports show that nobody has been brought to jail for the offense as of this moment. The girl suffered no injuries and was able to return safely to her mother.
Middle-aged women found dead inside a house in Byron
On Friday morning, Byron police found the body of a 37-year-old lady. After the discovery, deputies and law enforcement promptly began a homicide investigation this past Saturday. The body was originally found at 10:05 in the morning, right on the block of Marsh Creek Road in the city of Byron. No indication regarding the crimes intent has currently been released to the press.
Man Shot Dead in Potrero Hill
Sheriffs and deputies are currently investigating a homicide that took place in a small neighborhood in Potrero Hill. The individual was found dead at the scene, who was later identified to be a 40-year-old. The shooting took place in a public housing neighborhood and was suspected to have happened sometime in between 7 PM on Wednesday evening and 8:30 AM. on Thursday morning. The body of Kenneth barbers was discovered on Dakota Street, while there has still been no Address discovered for where the individual may have lived.
Convict Accidentally Released
This past Wednesday; David Lopez was released from custody due to an error made by the sheriff's office. The 31-year-old was originally convicted of grand theft auto and robbery but was accidentally released from the Santa Clara County jail only to be arrested again on Wednesday. He only was able to stay out for a week before he was rearrested, as the sheriffs and chiefs apologized. The office was happy to be able to smoothly recapture Lopez with no issue and hopes to avoid these types of situations in the future.
Berkley Man Threatens His Own Life
An individual was quickly rushed to the hospital after he threatened to take his own life. He did this in the presence of a Berkeley police officer. After a confrontation with a particular officer, reports say the man had a sharp knife against his neck as he began to threaten to kill himself. After specialist negotiated with the man for over 45 minutes, the individual lunged and attacked the police officers. Upon the advancement, the police shot a number of rounds from low lethal launchers which forced the person to completely drop his dagger. He was then quickly brought to one of Berkeley's hospitals for a full medical evaluation and psychological testing.
Sheriffs Searching for Individual Responsible for Taking Pictures Up a Skirt
Law-enforcement is currently looking for an individual who was caught on camera taking pictures up a woman's skirt without her knowing. The event took place in a target in the middle of San Matteo. When the woman bent over, the man was caught running up to her and rapidly snapping a shot up her skirt, and then fleeing the scene completely. Deputies are currently in search of the man, who was caught on surveillance footage after individuals reported suspicious activity. As of now, the police have yet to have released any information regarding the capture or arrest of this individual.
Dealing with the world of California bail bonds on a day to day basis, we see the headache and harm it can cause. We urge citizens of Northern California to remain safe and alert both in their homes and outside. Crime is lurking everywhere, it is important to be prepared and always keep you and your family safe. Always make sure you go through the proper safety exercises and drills with your kids, to ensure that they know the correct responses to dangerous situations.