Berkeley Jail Bail Bonds | Cal West Bail Bonds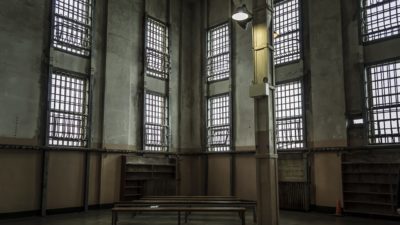 If you get arrested in the Berkeley area, you will probably end up in the Glenn Dyer Detention Facility or the Santa Rita Jail. Before being sent to Santa Rita Jail, the police will hold you at the city jail or a local police station.
The Berkeley Jail houses 16 cells for men, 4 cells for women, 2 cells for safety, and 2 cells for detoxification. Up to 40 detainees can be accommodated in the facility cells. The facility is used for incarceration between the time you are arrested and when you should be arraigned in court.
You can be arraigned the next business day, within 48 hours, or pending court holidays. Detainees are usually given three meals in a day.
We have served bail bonds to people arrested for different reasons, ranging from DUI, theft crimes, domestic violence, and drug charges to sexual offences and distracted driving. If you or a loved one is arrested in the Berkeley area, reach us to bail you out.
Cal West Bail Bonds will work hard to get you released quickly to spend not a minute longer in jail than you should.
Call us today to get your freedom back! Our Berkeley Jail Bail Bonds services are available 24/7.
---
We also offer free, confidential bail advice
Service available 24/7 for emergency bail, whenever you need it
One of our local agents will help get you home quickly
Affordable payment plans and credit available; usually no collateral is needed
Courteous, respectful, confidential, and professional service
Agents Near You!
---
Business Hours
---
Local Resources
Inmate Locator
Find Your Court Date
Alameda County Court Locations
Alameda County Sheriff's
---
Cal West Bail Bonds Also Serves These Cities and Jails
Cal West Bail Bonds Also Serves These Counties